Bijeljina at the Belgrade Investment Days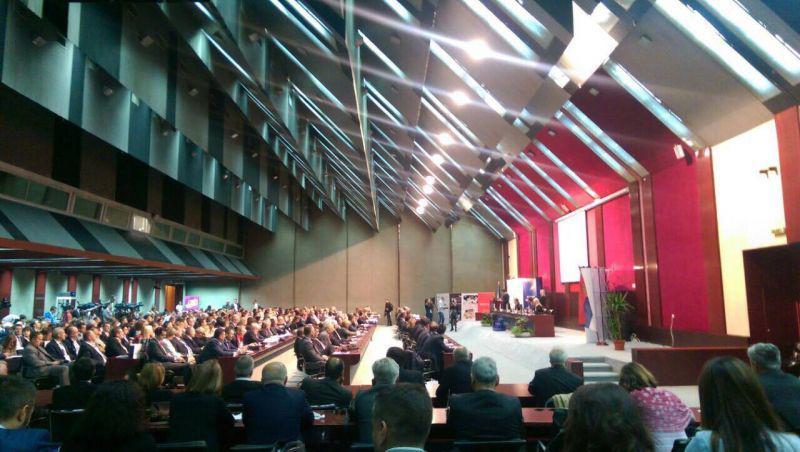 During the second investment forum "Belgrade Investment Days" which lasted from 24-26 October 2016, City of Bijeljina presented to potential investors a urban development projects, by offering to Forum participants the possibility of investing in our city through various forms of public-private partnerships.
The core of the new Annual Investment Programme Belgrade Investment Days are the investment projects of public sector and local authorities, as well as projects of private sector and companies in the privatization process. The B2B (business to business) meetings and sectoral session will connect business and financial communities.
Apart from the projects of heating system of the city geothermal energy and reconstruction and revitalization of Dvorovi Spa, City of Bijeljina in Belgrade presented the preliminary project for construction of the port in Bosanska Rača.
The Belgrade Investment Days are organized by the City of Belgrade, Belgrade Chamber of Commerce and Central European Development Forum - CEDEF, while Bijeljina and Banja Luka were the local governments from Republic of Srpska and BiH that presented its economic potentials.
The Forum presents an exceptional platform for economic cooperation, which will gather the representatives of diplomatic core, ministries, investors, international financial institutions, banks, foreign and domestic companies, funds, chambers of commerce, cities, regions and clusters of the Southeastern, Central and Western Europe, Russia, Caspian basin, China and Middle East.