Public Institution City Theatre 'Semberija' Bijeljina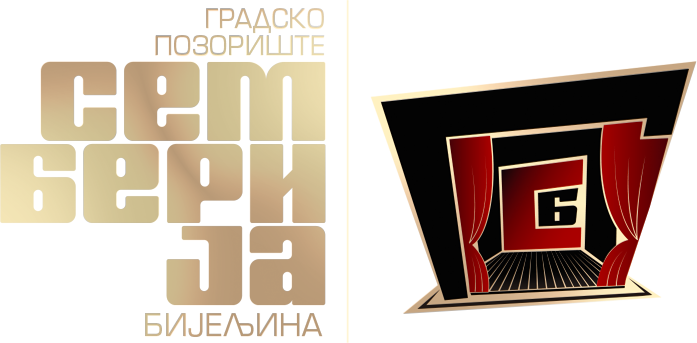 Basic information
Address: Ulica Patrijarha Pavla 1, 76300 Bijeljina
Phone:
Fax:
E-mail:
[email protected]
Web site:
www.pozoristebijeljina.com/index.php
About City Theatre 'Semberija'
City Theatre 'Semberija' Bijeljina is the youngest professional theatre in Republika Srpska and Bosnia and Herzegovina. It was established in fall 2019, and the first employees started working in 2020. It is a public institution engaged in culture, and its founder is the City of Bijeljina.
In the art division, the theatre has an art manager and a permanent performance ensemble. The numbers of the ensemble members will be optimised in the years to come, in accordance with the dynamics of development plans.
The theatre is located in the building of Cultural Centre in Bijeljina. They perform on the only stage in the city, the stage of the Centre. They do not have the technical division at the moment, so they hire freelancers.
The manager represents the administration division.
The objective of the theatre is to minimise the future administration division, by creating multifunctional jobs, adapted to the requirements of the 21
st
century. The times of clerks who perform only one work operation have passed. Treasurer, accountant, independent professional associate for tying shoelaces on the left and right shoe, secretary, editor, assistant, marketer, head of marketing, head of public relations, sponsorship officer, Facebook administrator, and Instagram administrator, decisions typist, documents carrier, etc. A long time ago (and in some places even today) these jobs were performed by dozens of persons and received salary for these jobs.
In the 21
st
century, multifunctional personalities and multifunctional jobs are needed for all secondary things for the functioning of the institution. Administration is important for the theatre, but not primary.
The play is the heart of the theatre.
Everything is subordinated to it and the savings are made for it where possible. There is no good play without a constant flow of new energy, seen in the best associates: writers, directors, set designers, costume designers, music authors, associates for stage movement and speech... The City Theatre 'Semberija' wants to be open for the best associates of the region and their ideas.
That is why our manager is firstly an actor. That is why our art manager is someone who loves Bijeljina and the theatre. That is why the members of our Managing Board, Art Committee and Art Council work for free.
This gives us an opportunity to focus on the plays. Our mission is to cherish strong author interpretations of domestic and world classics, and to encourage domestic play writers. We are aware that we are not the ones who started the theatre in Bijeljina. A lot of effort has been invested in 150 years before the autumn of 2019.