Permanent Economic Council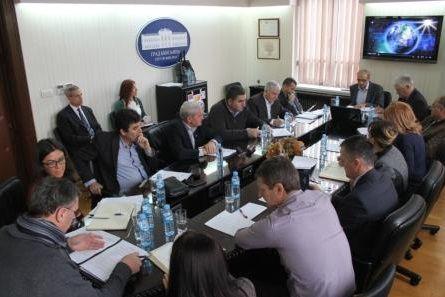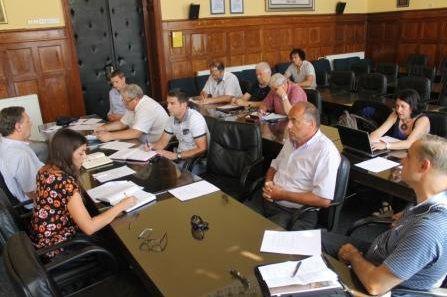 The Permanent Economic Council of the City of Bijeljina was founded by the decision of the Mayor, No: 02-014-4/14 on 23 June 2014. The Council has the following responsibilities:
Monitors all issues of relevance for the economy sector and local economic development and provides advice to the local authorities on activities to enhance relevant procedures
Monitors and estimates the implementation of projects and the Local economic development strategy
Conducts revision of the Strategic plan and implementation plans
Provides advisory support to the Mayor in the decision making process on economic development and programs related to development
Provides support to the Section for Local Economic Development and European Integration.
All entrepreneurs, potential investors and citizens can propose initiatives that will be discussed at sessions of the Council. E-mail address of the Council: [email protected].
The Bijeljina City Permanent Economic Council members:

Boris Stanišić, "Boris glass" d.o.o.
Dimitrije Savić, "Savić Kompani"
Đorđe Slavinjak, "Spektar Drink" a.d.
Ljubiša Rosić, "ZP Komerc" d.o.o.
Mihajlo Vidić, Regional Chamber of Commerce
Mile Pejčić, Department for Economy and Agriculture of the City of Bijeljina
Pero Tanasić, "Tanasić" d.o.o.
Predrag Perković, "Vodovod i kanalizacija" a.d.
Slaviša Mijatović, "Žitopromet" a.d.
Svetozar Mihajlović, "Duvan" a.d.
Svetozar Ostojić, "Mega Drvo" d.o.o.
Vlado Simeunović, Mayor's Adviser
Vojislav Kosanović, "PD Semberija" Novo Selo
Slavica Lukić, Bureau of Employment Branch office in Bijeljina
Radenko Todorović, Technical School "Mihajlo Pupin".